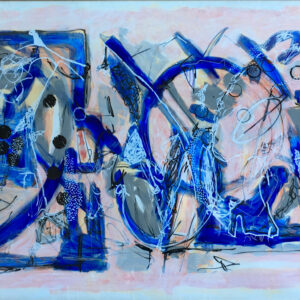 The Krikorian Gallery presents.. SELECTIVE MEMORY Paintings + Sculpture by John Pagano  Selective
...
Krikorian Gallery
25 Sagamore Road, Worcester, MA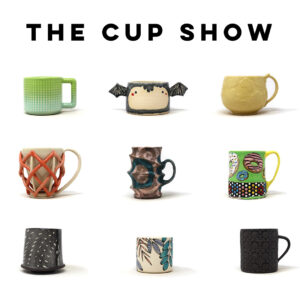 The Krikorian Gallery is filled to the brim with cups
...
Worcester Center For Crafts
25 Sagamore Road Worcester, MA 01605
No event found!
About the Krikorian Gallery
The Krikorian Gallery is 1,000 square feet of exquisite gallery space, flexible and suitable for the display of 2- and 3-dimensional art and fine craft. Here, we point a spotlight on the finest craft and the most interesting art that will encourage, and make us appreciate the creative effort of makers. And, because it's a gallery, everything in it usually is for sale.
Named for George and Anna Krikorian, 2 generous supporters of craft and of the Worcester Center for Crafts, the Krikorian Gallery is host to changing exhibits, the Holiday Festival of Crafts, the Pottery Invitational, the annual Artist in Residence exhibit, and many other creative endeavors. The Gallery directly affects our ability to accomplish our mission to "inspire and build a creative community through the promotion, appreciation and teaching of craft."
The Krikorian Gallery is about creativity. We strive to organize exhibits that will bring a wider recognition to individual artists and art forms as well as provide visibility and a marketplace for the sale of works of artistic merit. We also organize exhibits to highlight the work of the faculty and students of the Worcester Center for Crafts to recognize their achievements and to encourage them and others to continue to make and to be creative. Occasionally, we will host a traveling exhibit curated by another organization. We accept proposals for exhibits at any time; they will be reviewed periodically. Applications for craft festivals and other events have specific deadlines and forms that are available. Email Candace Casey at ccasey4@worcester.edu for information.